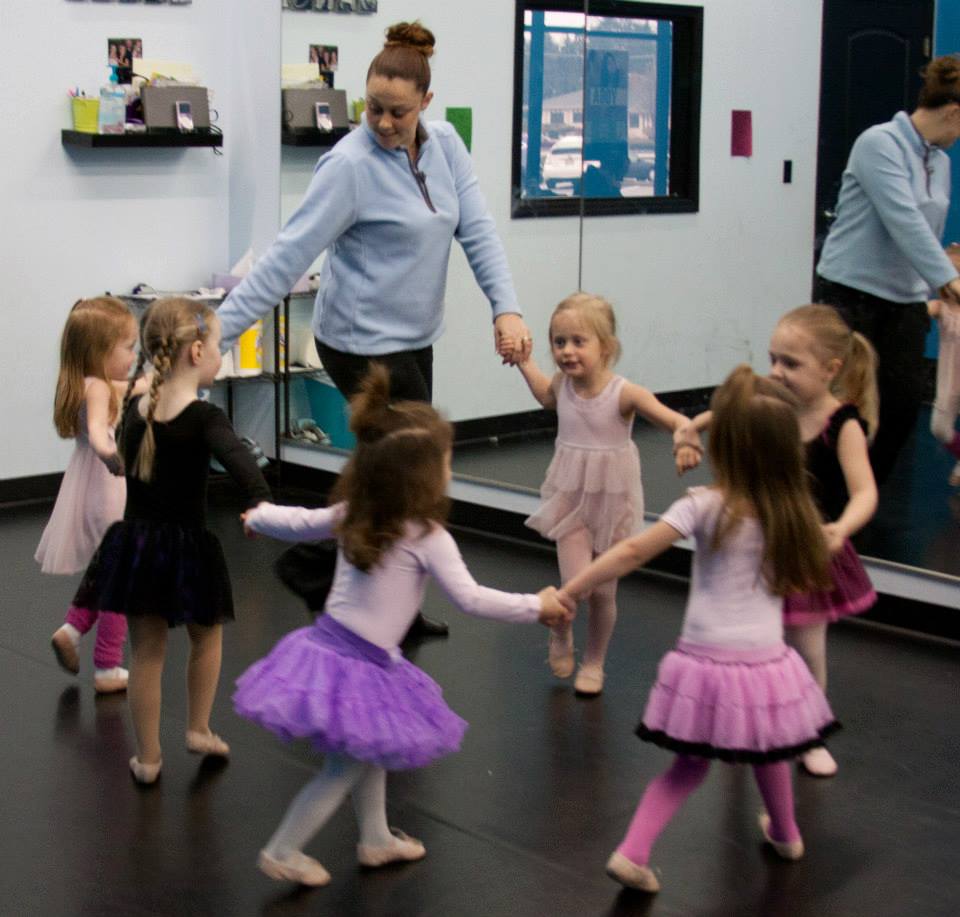 Baby Discovery (6 months – 14 months)
Baby Discovery is an introduction for parents to the movements of their infants.  The class will not only explore how an infant moves, but alos the how and why's.  Parents will be able to learn ways to motivate proper movement of their infants.  Parents will work with their infant to help transition to the next phase of their development.  This class will be a fun new approach to your one on one time with your child.
Tiny Tots (15 months – 2 years old)
In this 45 minute, our youngest students are introduced to a classroom setting. Children will begin to develop coordination and movement using dance games, props, and other activities to make learning fun! The students will also be exposed to tap and tumbling.
PreDance I (3 & 4 year olds)
This 1-hour class is a transition between our Tiny Tots and PreDance II classes. Students learn basic ballet and tap steps. Dance games and props are also used, but not a focus of the class.
 PreDance II (4 & 5 year olds)
In this 1-hour class, students will continue learning ballet and tap steps and be exposed to proper dance terminology and the style of jazz dance. Props and games are used to demonstrate proper technique and to keep the students engaged.
 KinderDance (5 & 6 year olds)
In this 1-hour class, children will learn ballet, tap, and jazz movements. Students will be using and understanding dance terminology and demonstrating basic dance technique.
Class Attire For Classes:  For Girls:  Leotard, Tights, Skirt (optional), Leather Ballet Slippers (satin slippers are not permitted), Black Tap Shoes.  For Boys:  T-Shirt, Shorts, Black Leather Ballet Slippers, Black Tap Shoes.